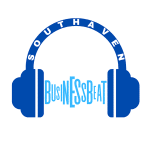 KEY TAKEAWAYS
Having a goal is essential to achieving success in digital marketing.
Plan ahead, be patient, and review your decisions and results.
Develop a target audience profile to understand how to reach potential prospects.
DESCRIPTION:
In this enlightening podcast interview, we delve into the world of digital marketing with the esteemed TJ Green, founder of TJ's Animation Workshop. Join us as TJ shares invaluable insights and expertise that businesses and entrepreneurs can't afford to miss.
During our conversation, TJ underscores the pivotal role of crafting a precise target audience profile and formulating a strategic plan to engage customers in a profoundly meaningful manner. Discover how these fundamental elements are the bedrock of successful digital marketing initiatives.
Furthermore, TJ advocates for the strategic use of diverse content formats, including the captivating world of animations. Learn how leveraging these visual storytelling tools can set your brand apart and resonate with your audience. We'll also explore the myriad possibilities presented by various social media platforms to amplify your message and reach.
Additionally, our conversation touches upon the significance of maintaining a well-organized digital presence. TJ emphasizes the benefits of collaborating with professional social media managers, shedding light on how their expertise can streamline your efforts and maximize your online impact.
And, if you're seeking valuable external resources, TJ discusses how organizations like the Southaven Chamber of Commerce and Pure Focus Media can be invaluable allies. Tune in to hear how they can provide essential support, be it for event management, photography, or videography, to further enhance your digital marketing endeavors.
Join us for this illuminating podcast interview with TJ Green, where the world of digital marketing and animation converge to offer indispensable insights for your business or entrepreneurial journey.
CHAPTERS
Making Digital Marketing Easier for Your Small Business (00:00 – 04:53)
Setting Effective Goals to Improve Your Marketing Strategy (04:54 – 09:22)
Building a Target Audience Profile: Become a Consistent Digital Creator Through Animation (09:22 – 14:05)
Making Social Media Easier: An Interview With a Digital Marketing Expert (14:05 – 18:29)
The Benefits of Digital Marketing for Your Business (18:29 – 22:21)
YOUTUBE LINK:
https://youtu.be/Wfs4ZM64aOw

SPONSOR LINKS:
https://www.wisdomintegrators.com – Wisdom Integrators
https://thefollowapp.co/ – The Follow App
https://www.purefocus.media/ – Pure Focus Media
https://www.southavenchamber.com/ – Southaven Chamber of Commerce