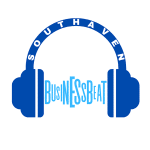 Guest: Vincent Demps
Host: Aaron Cozort
Welcome to the latest episode of our podcast, where we bring you an exclusive interview with Vincent Demps, the owner of Masterchek Inc. Masterchek is a second-generation family/veteran-owned investigative firm that provides top-of-the-line investigative services at an affordable price. In this episode, we'll dive into Vincent's background and how he came to take over the helm of Masterchek Inc. from his father, Vincent Garrett, who started the company in New York City in the 1970s.
Aaron and Vincent discuss the first steps that need to be taken if a company has been hacked or breached and client's personal information has gotten out into the wild. Vincent also discusses what led Masterchek to focus on cybersecurity for businesses large and small.
From Masterchek's Website: From surveillance, cyber security, undercover investigations, or background checks, we provide a whole array of services designed to help you find the answers you seek. As a responsible firm, we provide timely and accurate results for all our clients. A combination of skilled experts and the latest technology is the reason Masterchek Inc. is able to guarantee the best possible outcome for each case it takes on.
About Vincent: Vincent spent many years at Bass Berry Sims PLC, a 300-lawyer firm that represents numerous publicly traded companies and Fortune 500 companies working alongside one of Nashville's most well-known senior partner and a team of lawyers. At Bass, Berry, and Sims PLC, Vincent assisted with the complex litigation and investigation in many high-profile cases which were argued on some of the nation's highest courts. He recently added college degrees in Cybersecurity and Homeland Security, which adds to the diversity of our firm. He is also one of only five certified private investigator trainers in the State of Tennessee. It is his diverse military, legal, and network security background that has allowed us to expand our services to meet the changing demands in the industry. At Masterchek we value each and every customer as they are not only the foundation that keeps our business going but also the reason we entered into the investigative field with the hope of giving them a service they can trust.