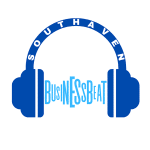 Guest: Robby Yates
Host: Aaron Cozort
Welcome to this episode of our podcast, where we'll be interviewing Robby Yates, the founder of The Follow App, a revolutionary tool for networking and meeting new contacts at events. The Follow App is changing the way people network and connect, allowing users to easily see who's in the room and quickly make valuable connections.
During the interview, Robby will discuss the inspiration behind the app and how it's evolved over time to become the go-to solution for anyone looking to network at events. They'll also share tips on how to make the most out of the app, including strategies for building meaningful connections and navigating events with ease.
Listeners will gain valuable insights into how technology is transforming the way we network and connect with others. Whether you're an entrepreneur, a business professional, or someone who wants to expand their network, this podcast episode is a must-listen. Join us as we explore the world of The Follow App and learn how you can take your networking game to the next level.