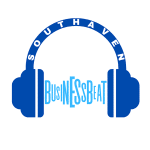 Southaven Business Beat
Host: Aaron Cozort
Guest: Denise Silas
DESCRIPTION
In this podcast episode, we had the privilege of sitting down with Denise Silas, a representative of the iconic Mary Kay brand. Our conversation ventured beyond the traditional bounds of business as we explored the multifaceted world of entrepreneurship and community engagement.
Denise Silas shared her insights on the profound benefits of being part of the Chamber of Commerce, underscoring the vital role of relationship-building within the business landscape. We delved into the Chamber's extensive offerings, such as tools to connect with potential customers, access essential services, and establish a strong presence as a valuable resource in the local community.
During our engaging discussion, Mary Kay was spotlighted as a shining example of a thriving business that has captured the essence of success. We explored how their journey can serve as a source of inspiration for entrepreneurs and business enthusiasts alike.
Our conversation didn't stop there. We brought to light the significant awareness initiatives tied to the month of September, specifically emphasizing the importance of raising awareness for Ovarian Cancer. It's a cause that holds a special place in the heart of Mary Kay and serves as a testament to the power of businesses when they align with meaningful social causes.
Lastly, we turned our attention to the value of attending meetups and networking events. These gatherings were portrayed as invaluable opportunities to boost exposure and, more importantly, forge genuine connections that can serve as a cornerstone for long-term success in the business world. Denise Silas shared her experiences and tips for making the most of such events, ultimately reinforcing the notion that success isn't just about what you know, but who you know and how you build those relationships.
KEY TAKEAWAYS
Utilizing the Chamber of Commerce is a great way for businesses to gain customers and build relationships.
Debbie, from the Chamber of Commerce, provides valuable advice and resources to small business owners.
September is Ovarian Cancer Awareness Month and events are available.
CHAPTERS
Building Business Relationships with Denise Silas (00:00 – 05:17)
Empowering Women with Skincare and Wellness (05:18 – 10:20)
The Benefits of Networking in the Chamber: September is Ovarian Cancer Awareness Month (10:20 – 15:18)
The Importance of Relationships and Building Business in South Haven (15:18 – 20:29)
Building Relationships with South Haven Chamber (20:29 – 25:12)
Building Relationships in the South Haven Chamber of Commerce (25:12 – 28:40)"
SPONSOR LIST
https://www.wisdomintegrators.com – Wisdom Integrators
https://thefollowapp.co/ – The Follow App
https://www.purefocus.media/ – Pure Focus Media
https://www.southavenchamber.com/ – Southaven Chamber of Commerce
YOUTUBE URL