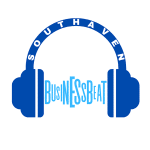 Host: Robby Yates
Guest: Pam McKelvy Hamner
Pam McKelvy Hamner is running for Senate 2 in Mississippi with a plan to expand Medicaid, drop the state's 7.25% grocery tax and seek fairer healthcare access. The underlying issue involves the 300,000 working poor in the region impacted by welfare cuts. Opposing this measure, Governor Tate Reeves has stated his intention to veto related legislation. Meanwhile, an activist has quit her job to fight for justice and Jeanette respects Dave Parker, a former 12-year occupant of the same role. In addition, the Jackson Water Authority received $800 million for sewer upkeep, and the principle of "one man, one vote" was discussed. The district is also focusing on expanding Medicaid, reducing the grocery tax, and funding public education. Mental health care, social inequity, religious hypocrisy, tech impact and relationship building are key issues needing resolution.
CHAPTERS

Running for Senate 2: A Discussion with Candidate Pam McKelvy Hamner (00:00 – 05:19)
Mississippi's Politics: Taking on the Fight for Medicare Expansion (05:20 – 10:33)
DeSoto County Hospital Closures and Redistricting Efforts in Southaven (10:33 – 15:41)
Fighting for Fair Redistricting and Funding Public Education in Mississippi (15:41 – 20:39)
Unleashing Potential: The Power of Believing Everyone Deserves an Opportunity (20:39 – 23:14)
KEY TAKEAWAYS
Redistricting is an important issue in Mississippi and needs to be addressed to ensure everyone's vote counts.
Expanding Medicaid, dropping the grocery tax, and fully funding education are the three main issues in the district.
Investing in people, not politics, is essential to adequately serve the population of Mississippi.