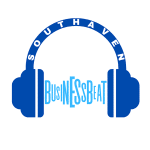 Southaven Business Beat – Election 2023
Host: Robby Yates
Guest: Michael McLendon
DESCRIPTION
In this engaging podcast interview, we have the privilege of sitting down with Michael McLendon, a prominent figure in Mississippi's political landscape, currently vying for the Mississippi State Senate District 1. With an impressive track record as the incumbent Senator for District One, Michael McLendon is resolutely committed to fostering an environment where businesses can thrive.
A multifaceted individual, McLendon brings to the table a wealth of experience in insurance, small business, and politics. He not only embodies the spirit of entrepreneurship but actively encourages others to participate in local initiatives, channeling his expertise to drive positive change.
Throughout his tenure, Mississippi has seen significant strides in tax reduction and the resolution of the Southaven sewer issue, all while maintaining its reputation as the top-ranking school district. This remarkable progress has been the result of collaborative efforts among representatives, with a central focus on the vital elements of safety, education, and stimulating business growth.
With this podcast interview, we delve into Michael McLendon's vision for a better Mississippi, one that prioritizes the well-being of its citizens. Alongside him, the Southaven Chamber of Commerce plays a pivotal role in ensuring that small businesses have the necessary opportunities and resources to flourish, further contributing to the state's overall prosperity. Join us as we explore his inspiring journey and the promising future he envisions for Mississippi State Senate District 1.
KEY TAKEAWAYS
Michael McLendon is the current Senator for District One in Mississippi and is determined to find ways to make it easier for businesses to thrive.
He identified infrastructure and sewer issues as some of the most pressing areas he wants to tackle.
McLendon has experience in the insurance business, small business, and politics.
CHAPTERS
State Senator Michael McLendon Discusses Pressing Issues in Mississippi (00:00 – 06:20)
Mississippi Senator Elect: Growing up in Small Business and Helping the Community (06:20 – 12:38)
The Benefits of Living in Southaven, Mississippi (12:42 – 19:05)
Continuing Mississippi Success: Investing in Education, Safety, and Infrastructure. (19:05 – 26:04)
Building Community & Business Relationships: A Conversation With Michael McLennan (26:05 – 28:11)
SPONSOR LIST
https://www.wisdomintegrators.com – Wisdom Integrators
https://thefollowapp.co/ – The Follow App
https://www.purefocus.media/ – Pure Focus Media
https://www.southavenchamber.com/ – Southaven Chamber of Commerce
YOUTUBE URL