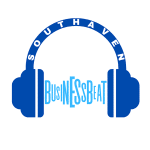 HOST: Robby Yates
GUEST: David Parker
DESCRIPTION
Welcome to a captivating episode of our podcast, where we had the pleasure of interviewing David Parker, who is running as a candidate for the Mississippi State Senate District 2. In this insightful conversation, we delved into Mississippi's remarkable fiscal transformations, spearheaded by Mr. Parker, that have been pivotal in shaping the state's economic future.
One of the significant accomplishments we explored during this interview was the establishment of Mississippi's rainy day fund, a critical financial safety net that ensures the state is prepared to weather economic storms. Additionally, David Parker discussed his instrumental role in securing pay raises for teachers, which not only empowers educators but also enhances the quality of education for Mississippi's youth.
Our conversation also took a deep dive into the innovative Office of Workforce Development and other initiatives David has championed. These initiatives have been carefully crafted to create a more robust job market, providing local residents with increased employment opportunities. It's a testament to Mr. Parker's commitment to fostering economic growth and prosperity in Mississippi.
To illustrate the real-world impact of these initiatives, we shared the inspiring story of a local business owner who has thrived in this revitalized economic landscape. This exemplifies how focused economic development efforts can empower young people in the community, giving them the opportunity to flourish and make a lasting impact.
Furthermore, David Parker shared his passion for making DeSoto County a truly desirable place to live. He has tirelessly worked to make it an attractive destination for individuals from other states, fostering a sense of community and inclusivity that enhances the overall quality of life for its residents.
In this engaging podcast interview, we gain valuable insights into the positive changes that David Parker has brought to Mississippi, and the exciting vision he has for the future of State Senate District 2. Join us as we explore the dynamic leadership and transformative initiatives that are shaping a brighter economic future for the people of Mississippi.
KEY TAKEAWAYS
Mississippi has taken a number of fiscal steps to benefit its residents, including creating a $700 million rainy day fund, reducing its income tax rate, and fiscally conservatively retiring existing debts.
Education has seen an improvement with teachers receiving a needed pay raise of up to $9,000 in the last decade.
Lt. Governor De Hoseman initiated a new committee to increase the state's labor participation rate, finding an extra $400 million in funds.
CHAPTERS
Mississippi State Senator David Parker on Increasing Labor Participation and Teacher Pay Raises (00:00 – 05:30)
Making a Difference: A Look at Mississippi's Economic Development Office & Career Coaching Programs (05:30 – 10:04)
Achieved Success through Dedication: Representing Small Business Owners (10:05 – 14:51)
Encouraging Aspiring Teachers and Law Enforcement to Make a Difference (14:51 – 19:42)
Making a Difference in DeSoto County: An Interview with David Parker of District 2 (19:42 – 22:52)
SPONSORS LINKS
https://www.wisdomintegrators.com – Wisdom Integrators
https://thefollowapp.co/ – The Follow App
https://www.purefocus.media/ – Pure Focus Media
https://www.southavenchamber.com/ – Southaven Chamber of Commerce


YOUTUBE URL
https://youtu.be/b0PWiU6mg2s